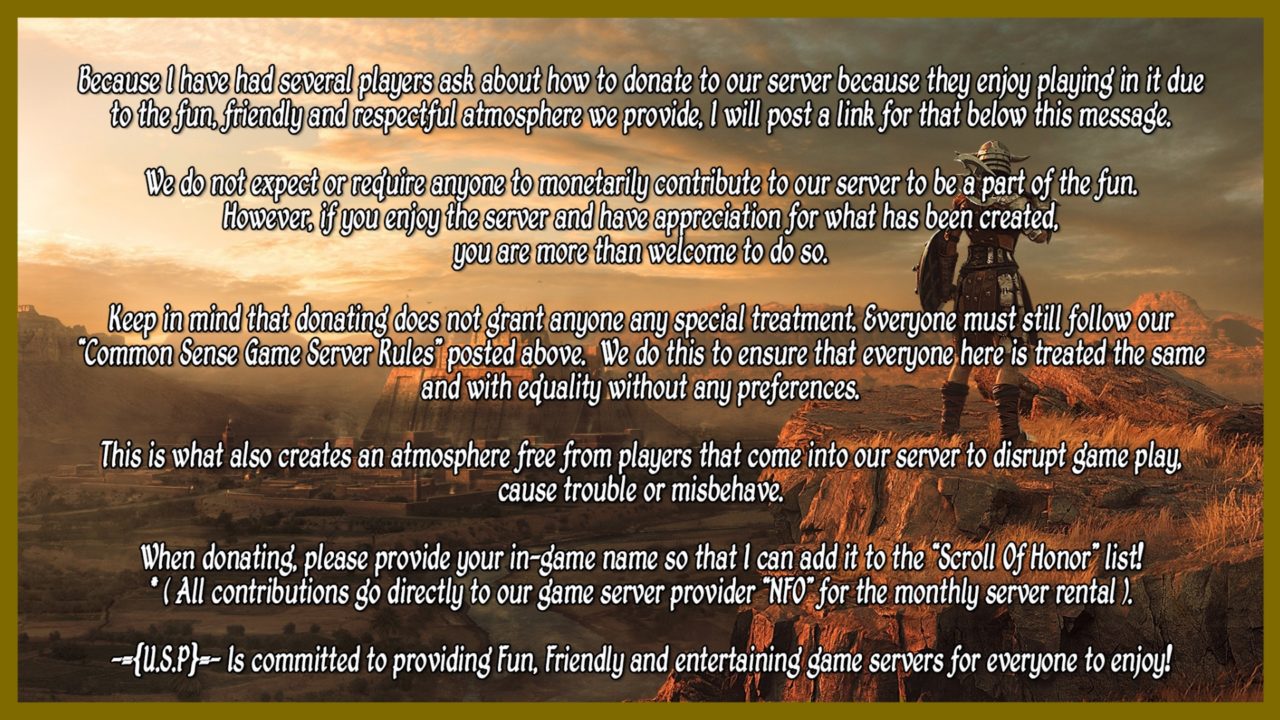 Any And All Contributions, Great Or Small Are Equally Appreciated!
With Gratitude, Thank You All For Helping Out!
Note: When Donating Use Whole Numbers Only. No Money Sign Or Cents Or Periods.
(Five dollars = 5 ) (Ten dollars = 10 ) (Fifty dollars = 50 ) (One Hundred Twenty dollars = 120 ) and so on. If done correctly you will get a payment confirmation.
If you don't get one, it means that the donation did not go thru. Please Contact Me if you have any issues.
Just an FYI, The Server Rental is $140.00 Per Month. This is a Full Dedicated Server machine that can run multiple games at once and a separate machine for our website from "Nuclear Fallout Servers" with all the bells and whistles for performance and lag free gaming, It is not just a simple one game/per player slot server.
And Thank You For Your Support!